We have a Pottery Barn Teen patio lounge set on our deck that has off-white deep seat cushions. They look great, but . . . they are off-white.
No matter how well we cover our patio furniture for winter, the cushions are really dirty every spring when we uncover them. I've scrubbed them with a brush, sprayed them with the hose and even unpicked the seams to pull out the stuffing from the dirtiest covers to wash them in the washing machine. Each method took time and the results weren't that great.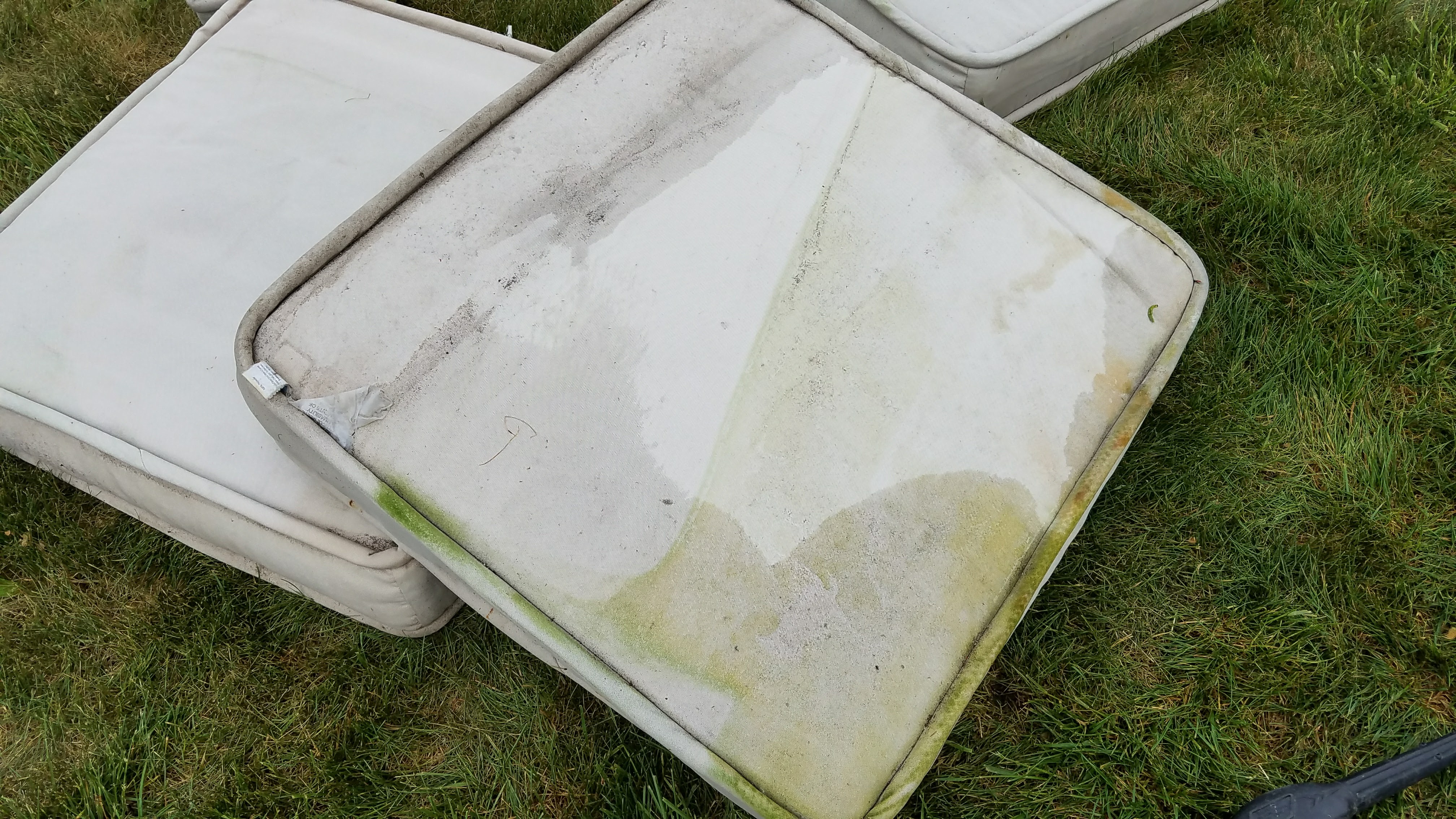 Cushions before cleaning - mold, dirt and even green algae were on them!
But this year I tackled them with a power sprayer and finally figured out how to get them as clean as possible.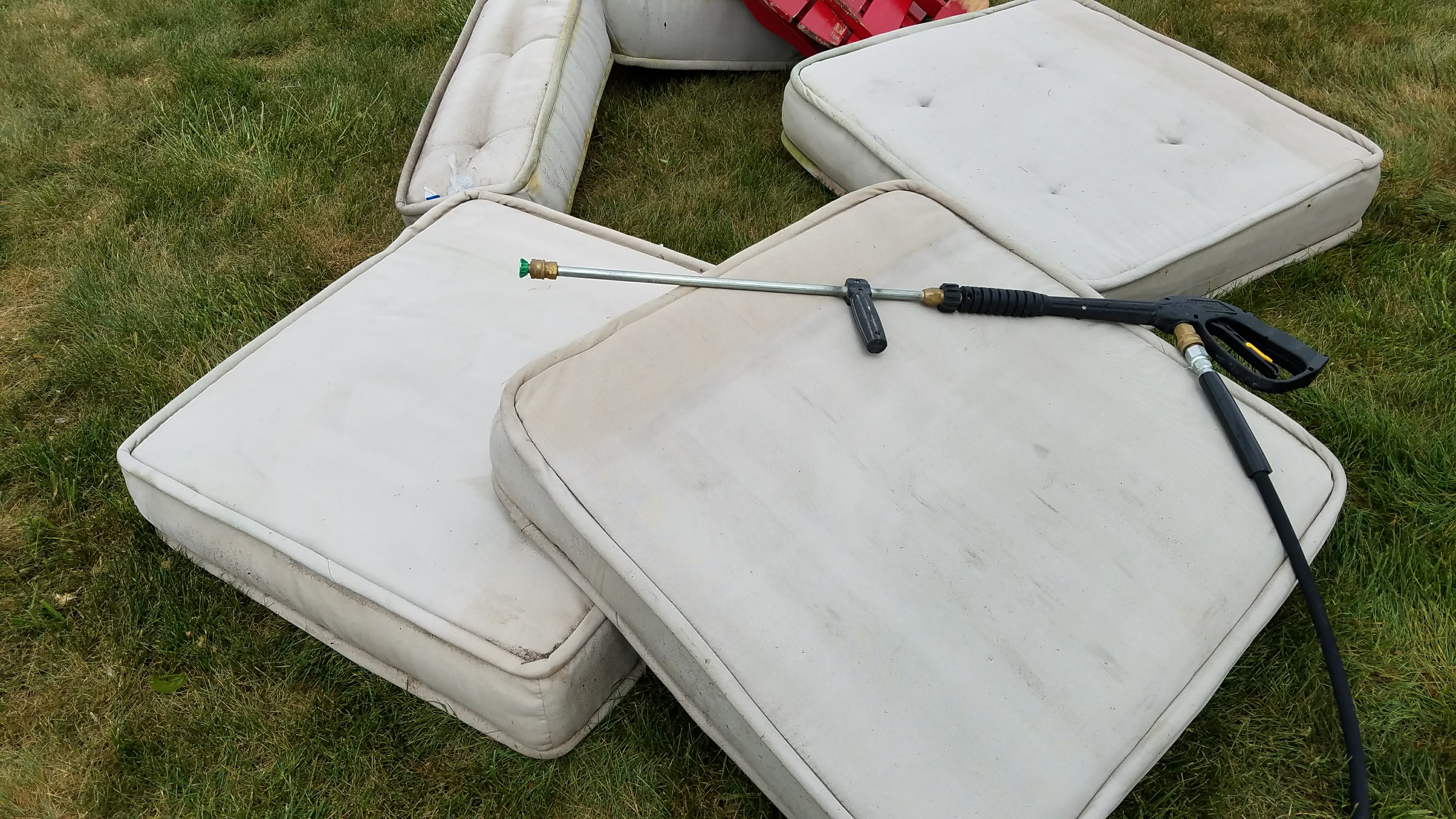 I could literally watch the dirt and mildew being washed away as each piece was sprayed. No soap was used, only water.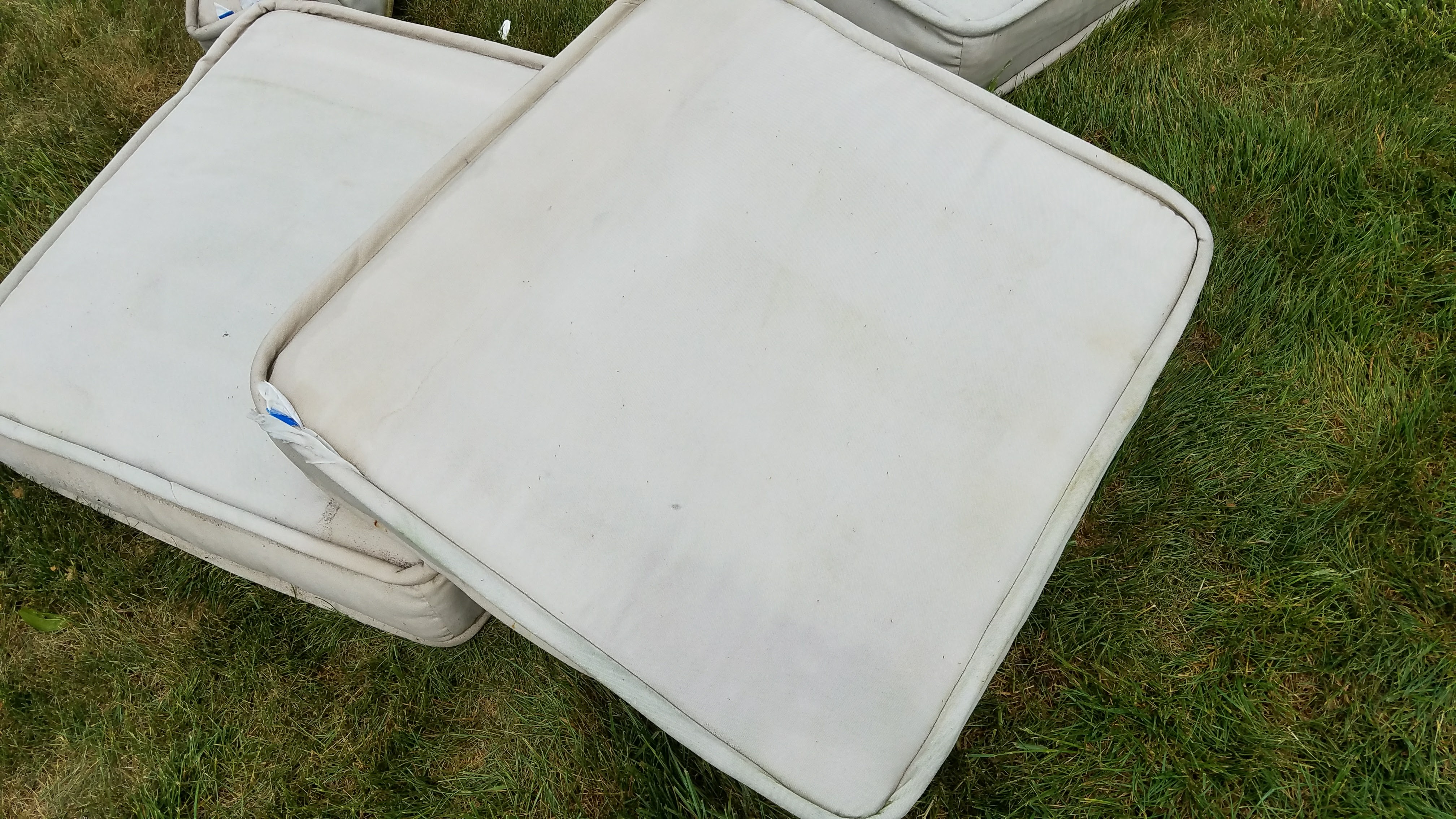 Same cushions after spraying.
After being powered clean, each cushion was leaned against a fence to dry. Several hours later – they were ready to put back in place on the deck – cleaner than they've been in years.
Using the power sprayer was fast and easy and fun! So fun that the kids wanted to do it. That's my kind of clean-up, the kind that other people want to do!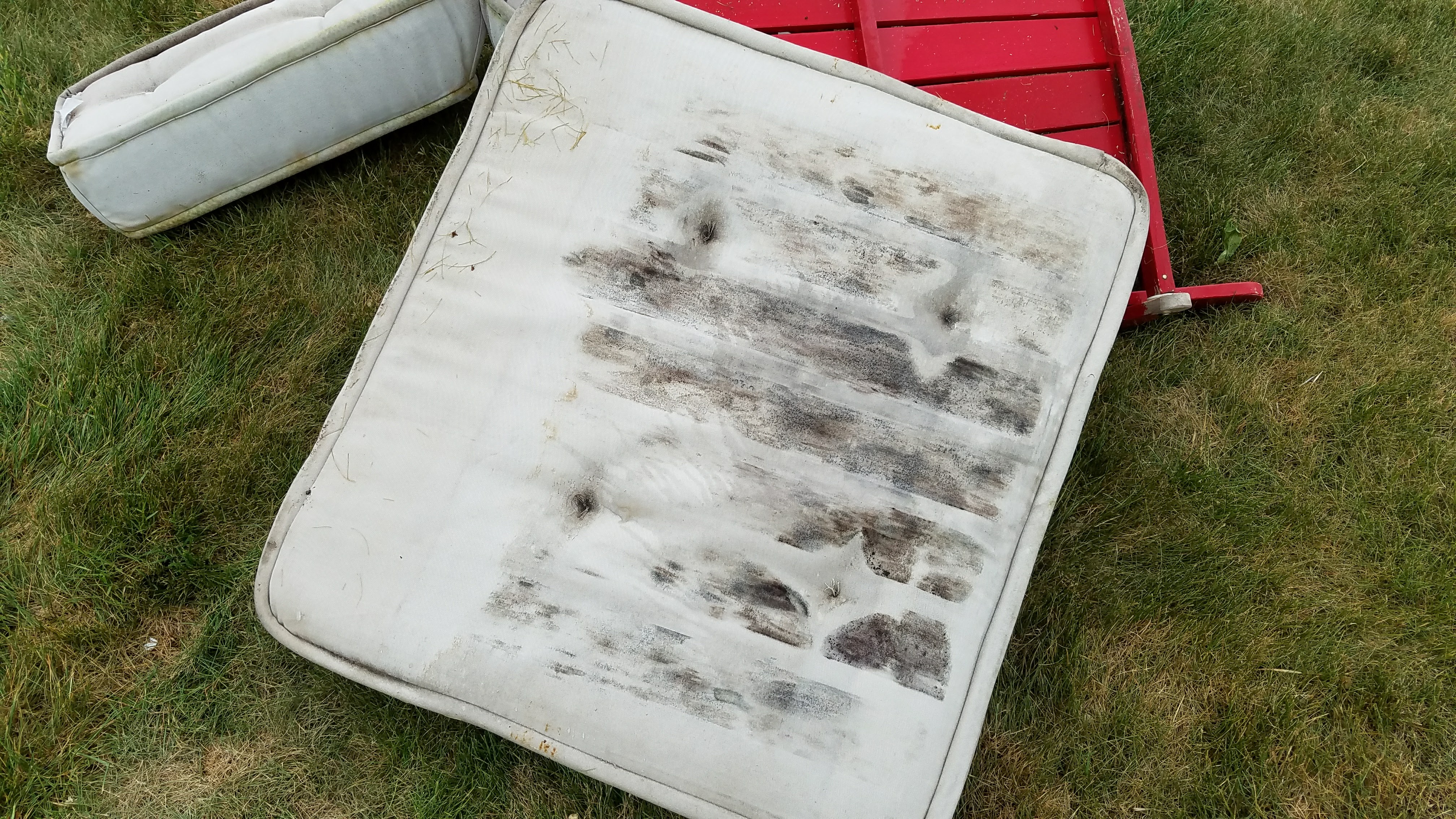 Another cushion striped with mold and wood stain.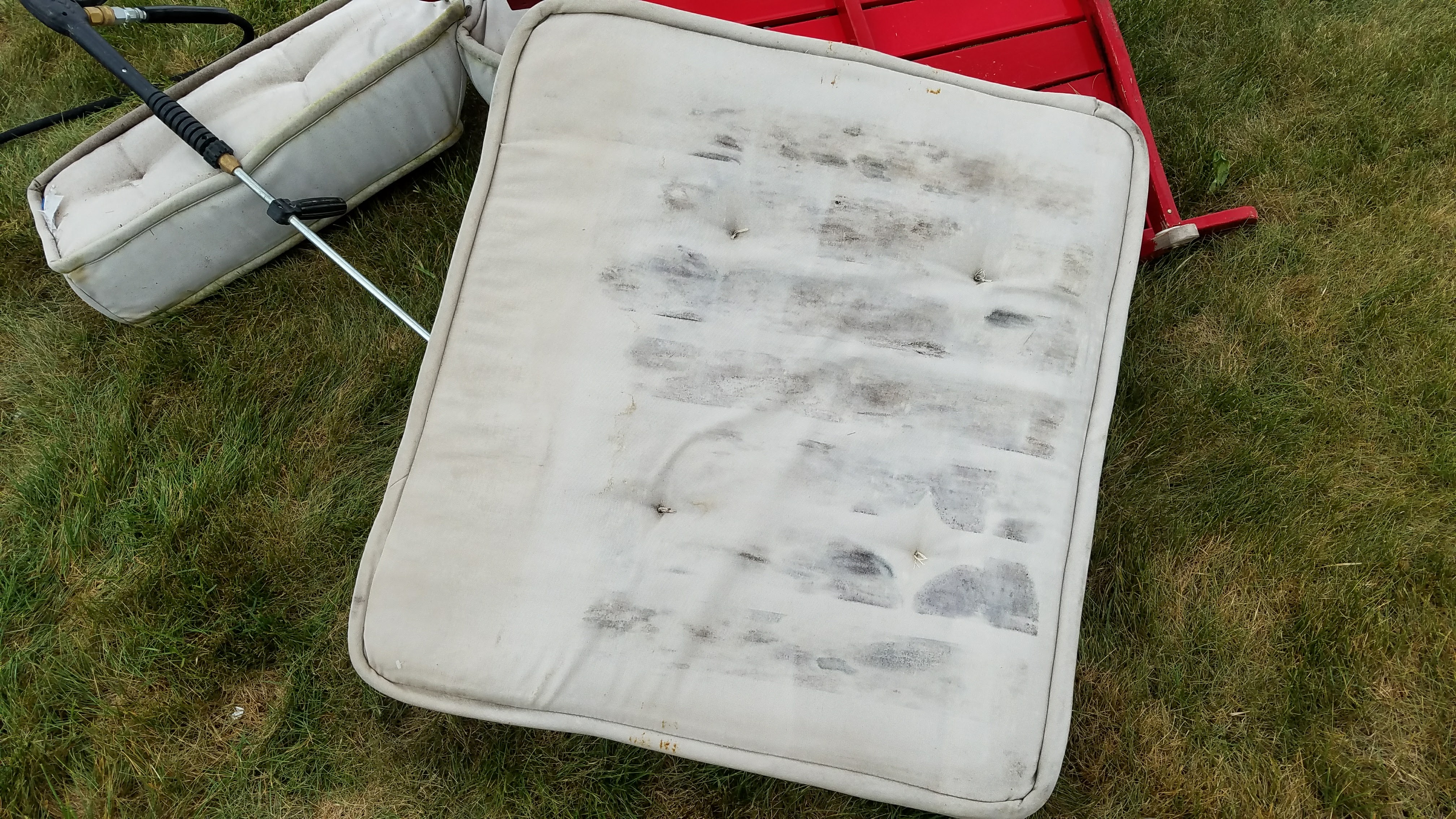 The striping is faded after cleaning.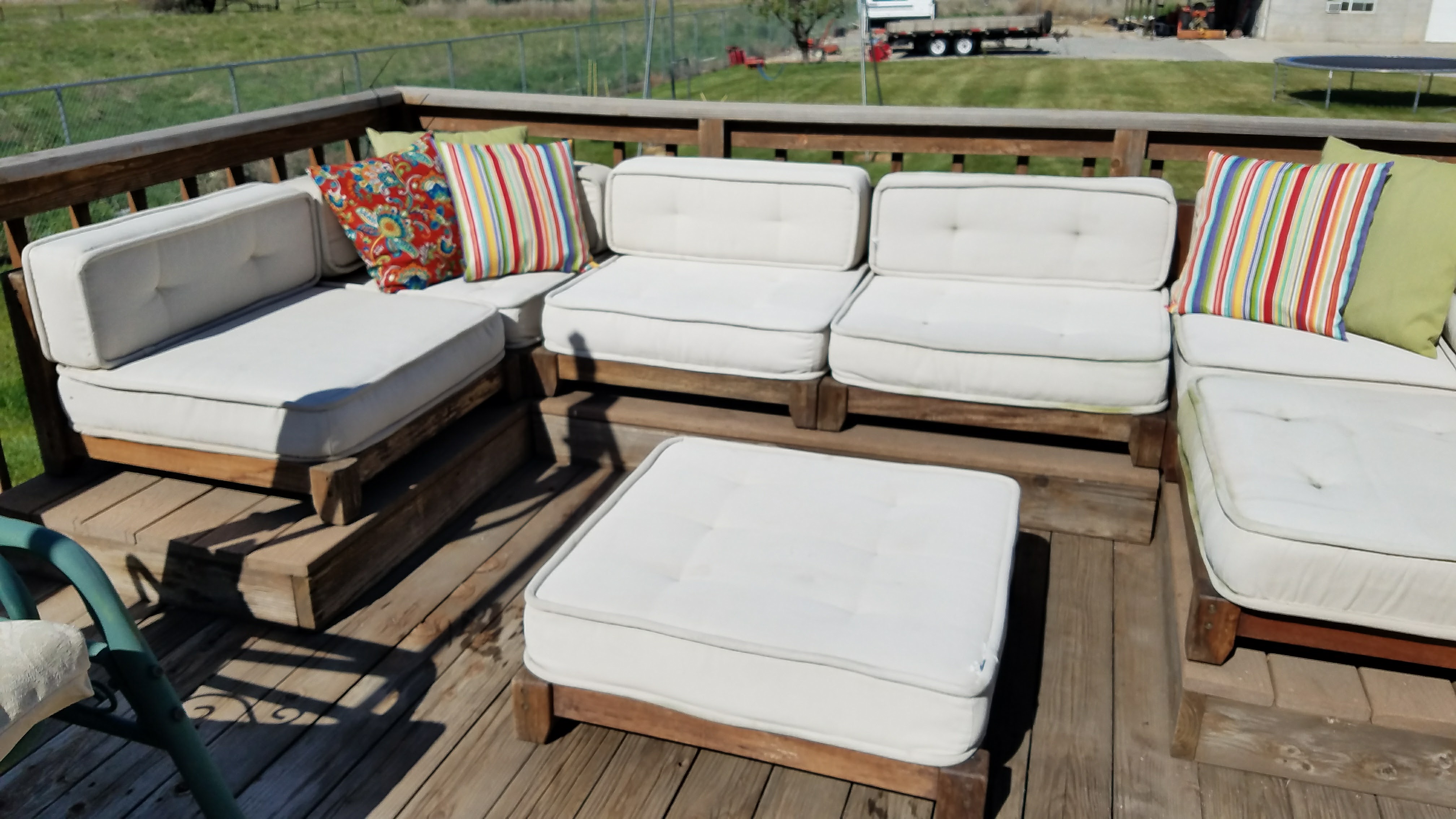 All ready for summer relaxing!